Talent is the most important resource in the 21st century and the foundation of an enterprise's sustainable development. In the period of enterprise transformation and upgrading, achieving sustainable development has become a consensus. One of the ways for companies to achieve sustainable development is to create a sustainable talent system.
How to compete for more high-quality talents, achieve transformation and upgrade. Breakthrough, the bottleneck of development under the new normal of the economy, has become a topic that every enterprise must face. Facing this issue, Far East uses practice to provide a Far East plan to increase talents, live them up, and select and use talents.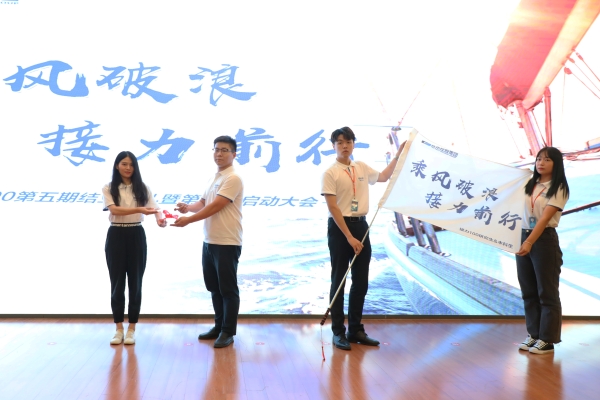 Since 2014, Far East has launched the Relay 100 program. Through this program, hundreds of students from key colleges and universities will join the Far East every year. In the Relay 100 project implementation, Far East has formed a human resource management system of "selection-training-appointment".
Multi-Dimensional Selection, Let Knowledge be More Scaled
Far East's selection of Relay 100 talents is mainly based on 985, 211 and other advantageous professional colleges; in terms of professional quality, starting from the job requirements, focusing on the matching of professional abilities and job requirements, and focusing on the top academic performance rankings 50% of excellent students; in terms of practical experience, those who have received scholarships, served as student leaders, or have related projects and practical experience are preferred.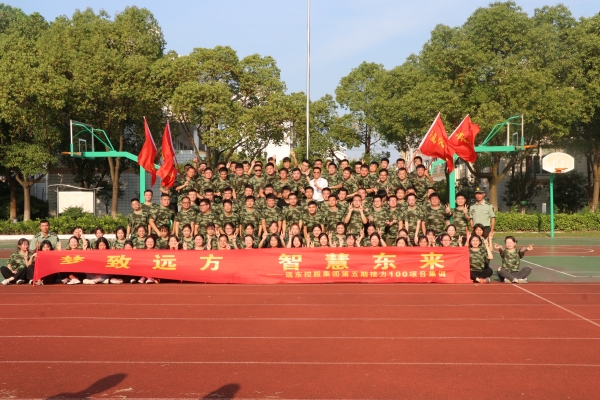 Besides, talent selection pays more attention to its potential, such as analytical ability, communication ability, fast learning ability, teamwork, execution, insight, resistance to pressure, etc. It can be said that the inspection of the person entering the Relay 100 program is comprehensive and comprehensive, and it is a two-way assessment of IQ and EQ. Comprehensively improve the quality of recruited personnel from the source, which lays a solid foundation for the follow-up training.
The Learning Organization Makes the Education of Talents More Advanced
After the preliminary selection, how to do an excellent job of training and help them complete the transition from campus people to workplace people is the key and core of the Relay 100 project. In 3-5 years, Far East Club will, through comprehensive training and exercises, make Relay 100 personnel high-skilled, high-quality, and highly culturally recognized "three highs" core employees and gradually become the backbone of the group's future development.
In this process, we insisted on building a learning organization, and the training method of Far East's relay 100 personnel mainly followed the 721 rule: 70% rotation practice, 20% mentor guidance, and 10% knowledge training. At the same time, it combines process training, mainly including three-dimensional training, postgraduate research, undergraduates' external market rotation, regular meeting learning, business reception, external learning, etc., and through the establishment of a "production-grade development path map", so that there is a model. Rely on, have information to learn, and have access to go.
As far as the establishment of the vertical training system is concerned, based on the functional positioning, organizational structure and management model of Far East University, Far East will further improve the three-level training organization. In the Relay 100 talents training, the focus is on the practice of key positions, allowing them to experience and learn knowledge from actual work. The practice of multiple positions has also helped them find the right career positioning to make a good career plan.
Focus on the Contributors
Attracting talents is a measure, and making good use of and retaining talents is the "golden key" of development. Adhering to the talent strategy of "respecting, cultivating, and achieving people", Far East insists on building a business partnership platform that grows and prosper together with talents so that people who want to work can work and do things have a stage and a reward.
Based on thoroughly evaluating the Relay 100 talents, Far East arranges them in key positions such as technical marketing, functional management, and technology research and development to learn in practice, improve in learning, and inject fresh power into Far East's development. At the same time, enhance personal management ability, knowledge level, and practical skills.
Since the Relay 100 program's implementation, nearly 1,000 outstanding students have joined the Far East family, many of whom have grown into middle-level management cadres and become the Far East's mainstay. They grew up on the fertile soil of the Far East and harvested a more valuable life. To a certain extent, the "Relay 100" project plays the role of talent reserve, training, and distribution. Through batch talent reserve for a function and department, a large-scale talent pool is established. After the incubation is completed, the correct career Plans the diversion of talents so that different talents can show their strengths in different positions.
They are the achievement of the Far East's strategy of implementing innovative talents. At the same time, they have also released their dreams in the Far East and reap the fruit of life. Focusing on contributors, they will have a broader world and a higher stage of life in the future